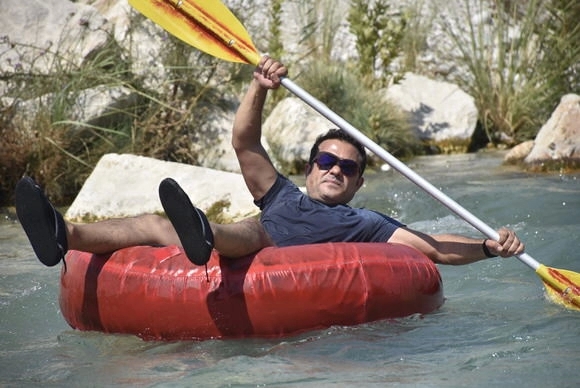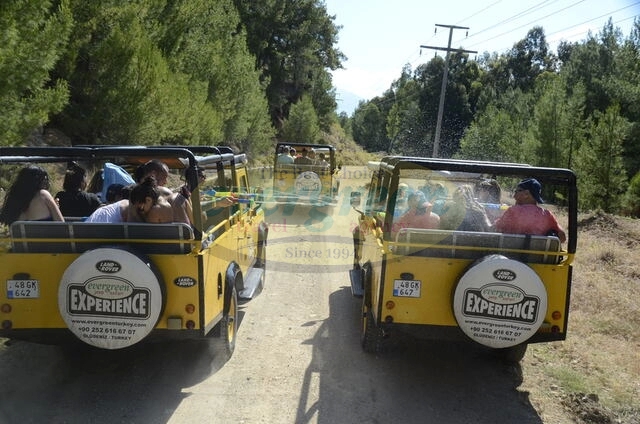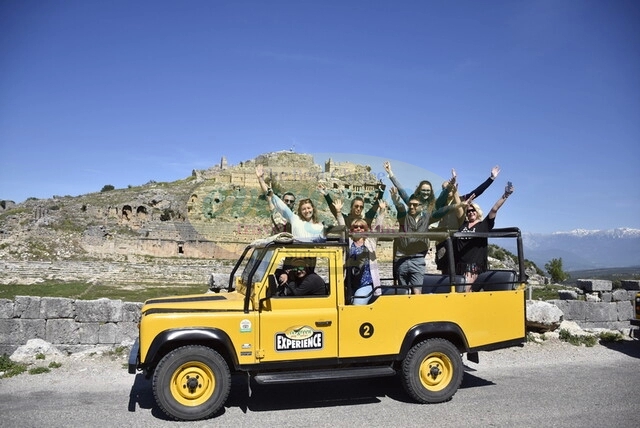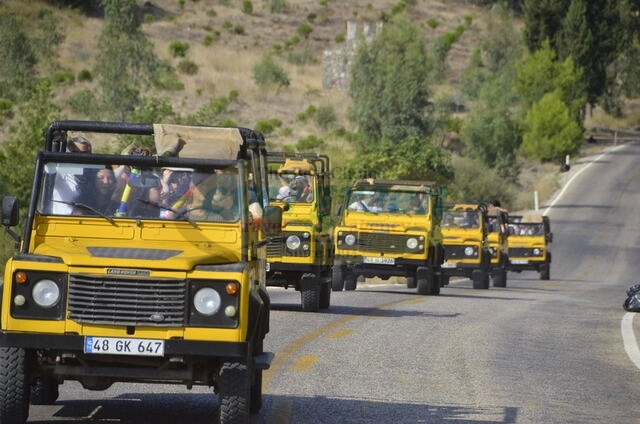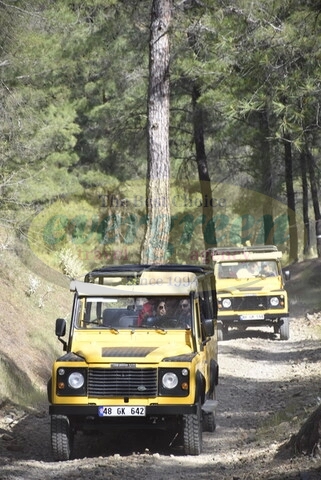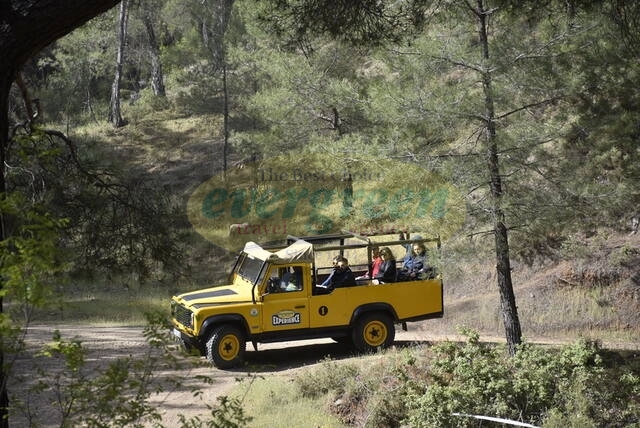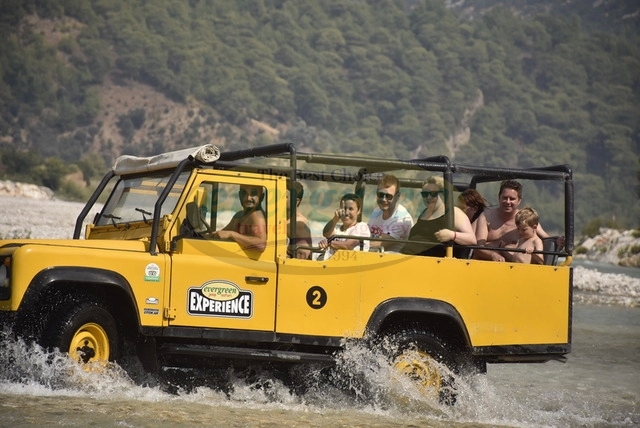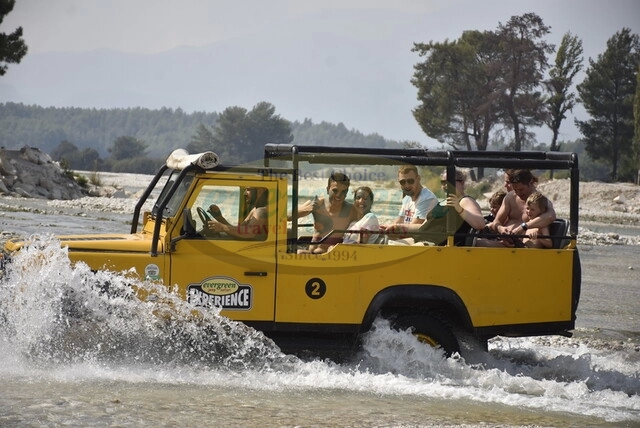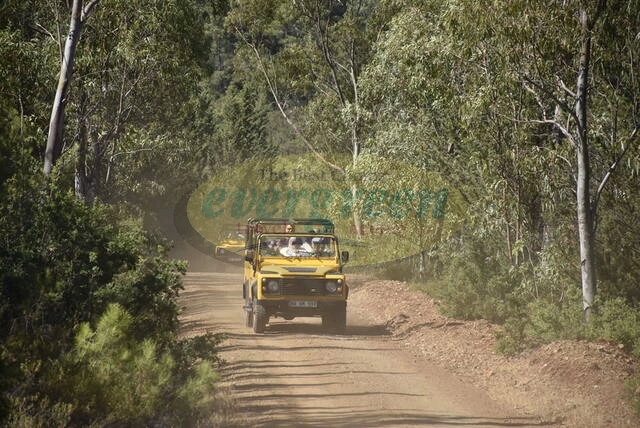 | | |
| --- | --- |
| Duration : | Day |
| Group Size: | 100 Peoples |
| Type : | Active, |
| | |
| --- | --- |
| Date : | 01-04-2023 / 01-11-2023 |
| Min.Age: | 3+ |
| Pick-up Location : | HOTEL |
A jeep is the experience of a life time. While you are here, we invite you to make a day from the coast and join us our 4-wheel drive landrover jeeps to see some of the most beatiful inland sights of Turkey. Evergreen is a licenced jeep safari company that has been operating since 1994. We have a % 100 safety record.
In the morning we pick you up from your hotel and take you to our meeting point. Your guide will give some info about the day. Then we'll drive uphill through pine forests on the dusty dirt tracks to our first stop Tlos ancient city. After the visit and photo break we travel down hill through inland villages to our second stop Gizlikent waterfalls. You will refresh yourself under the waterfalls and have chance to do ziplining on the waterfalls. Our third visit is Saklıkent Gorge where you will relax and eat lunch. After lunch we have a visit into the gorge. Longest and largest in Turkey, about 18 km long. Saklıkent has wooden bridges to walk into. Before we drive along the river to experience the natural mud bath you have chance to do river tubing. After mud experience we drive in beautiful countryside back to the resort.
Included
Lunch
Insurance
Petrol
Driver
Transfer
Guide
1 Haziran 31 Eylül tarihleri arasında su savaşları yapılıyor.
Maksimum 10 kişi seyahat edebiliyor.
1 Mayıs 31 Ekim tarikleri arasında her gün.
Tlos Antik Kenti,Gizlikent Şelalesi,Saklıkent Kanyonu,Çamur Banyoları
Sabah tur başlamadan önce hareket noktasındaki marketten kiralayabilirsiniz.
Yemek ve diğer etkinlikler hariç kanyonda min. 1 saat kalıyoruz.
Profesyonel Src belgeli şoförler kullanıyor.
Kaldığınız otelin mesafesine göre 17.30 18.00 arası.
Yüzme kıyafetinizi giymiş olarak, ıslanmaya müsait rahat ayakkabı, gözlük, şapka ve bir miktar ekstra harcamalar için nakit para.
Turda profesyonel fotoğrafçı bulunmakta olup gün boyu dilerseniz fotoğraflarınızı çektirip dosya halinde küçük bir ücret karşılığı cep telefonunuza yükletebilirsiniz.
Gizlikent ve Saklıkent girişleri ücretli olup mili park statüsünde olduğundan müze kart geçmez.
Zipline aktivitesi Gizlikent şelalesi üzerinde, Rafting aktivitesi de Saklıkent Kanyonu içinde doğan nehirde yapılmaktadır.